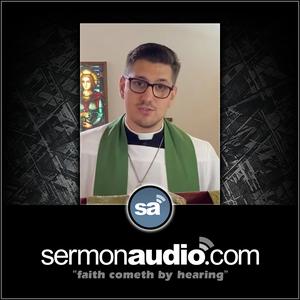 Transfiguration: Christ as the Greater Moses
A new MP3 sermon from Saint Paul's Anglican Church is now available on SermonAudio with the following details:
Jesus not only foretold His journey to the cross but also revealed that His followers would need to embrace the path of the cross (Matthew 16:24; Mark 8:34; Luke 9:23). The concept of the cross and resurrection remained an enigmatic puzzle for the disciples, even leading Peter to rebuke Jesus for mentioning death (Matthew 16:22; Mark 8:32). Their expectations, rooted in the context of first-century Jewish beliefs, envisioned the Messiah as a leader who would overthrow Roman rule and establish a magnificent Davidic Empire. The idea of a shameful and torturous execution at the hands of God's adversaries did not align with their understanding. Both Jesus' crucifixion and the concept of the cross for His followers presented a radical and challenging new teaching. However, Jesus provided encouragement, assuring some present that they would witness the coming of the kingdom of God (Matthew 16:28; Mark 9:1; Luke 9:27), indicating that the kingdom program remained intact despite the discussions of the cross. Luke ties together the themes of Jesus' cross, resurrection, and the transfiguration, emphasizing their interconnectedness by preceding the account with the phrase "After these sayings" (Luke 9:21-27). In this context, Jesus took his closest disciples up a high mountain, referred to as the "holy mountain" by Peter (2 Peter 1:18), where He underwent transfiguration. This transformative event served to reassure them of the future glory that awaited.
Title: Transfiguration: Christ as the Greater Moses
Speaker: Rev. Steven Macias
Broadcaster: Saint Paul's Anglican Church
Event: Sunday Service
Date: 8/6/2023
Bible: Exodus 34:29-35; Luke 9:28-35
Length: 47 min.